Solo Build It Review - How this website Started.
This is my Solo Build It review on how I am building a successful online business.
I have been using Solo Build It (SBI) for over 10 years to build my Online Business, enabling me to get over 1000 visitors per day to this site! (No that's not a typo, it is well over a thousand visitors, each and every day).
That is a very unusual thing to say because most online business simply fail without ever getting any traffic!
Traffic or visits by real people is the key to any business whether online or offline.
Disclosure: Some of the links, in my solo build it review, contain my affiliate link where I could make a commission if you buy.
Hey, I believe in Solo Build It because I am using it and it works, so I know you will succeed if you use it, and it is the only recommendation I'll ever make on getting an online business going. I won't recommend anything else because I tried some and they failed!
Quite a few people fail online at first (I am one of them). So what's the reason?
I found out I was doing it all wrong.
Here's my story...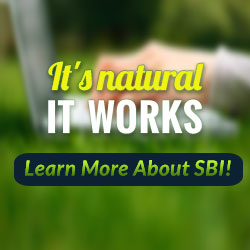 I started online with good intentions of creating my own business. So I created some software to sell, and then built a small website to host it, and tried marketing it as shareware. It was a total failure! - Well I sold the software a few times but not enough. That dream of escaping the 9-to-5 and using the world-wide-web to access millions of customers just using your computer appeared to be over.
I did not understand how the web worked - You have to get customers through the door and sell the "right" widget (try selling the wrong widget and you fall flat on your face). You have to position a business in the right location to get footfall - How do you do that online?, that was the real question.
Warning: Follow the wrong advice online is like Building Your Business At the North Pole: (No one visits).
Finding Solo Build It Reviews
I am not one to give up, and searched online to try and find out what I had done wrong - I just knew in my heart that it must be possible to succeed online but I just did not know how, and that was totally depressing, but I could not give up - I had always had a dream of owning my own business.
I stumbled across SBI online while trying to understand why I was not getting visitors to my site. At that time there were no fake reviews.
In every case Fake reviews are written for monetary gain and typically hook you into a make-money-online scheme (a very bad idea).
I found Site build it (Now renamed Solo Build it) which seemed real. Reviews (at that time) were totally believable and there were many. Even so, I was wary of these online types so I took a very long time to buy it. Back then the total year's fee was required ($299) all at once (although there was a money back guarantee), even so you had to take a leap of faith and push that button to buy. So, with a feeling of fear tinged with a bit of "could this be the answer I had been looking for", I pushed that button and bought it.
Note: A good few years ago solo-build-it changed to allowing you the option of paying a monthly fee, so one barrier to entry was and is removed.
Even now, over 10 years later, SBI still costs the same per year: $299.00 - and that is with all the constant updates, business building advice and improvements! This is total madness given that SBI is a complete business building package - but this price lets you succeed without breaking the bank.
Once I pushed that button and bought SBI there was a feeling of excitement and expectation. There was also that trepidation; "What have I done - could this possibly be the real deal?" and then "What Now?"
Fortunately it turns out that the "real" reviews were right and SBI contains a complete business system that guides you into building your business in the right way from the beginning.
For instance you do not get to choose an online name for your business until you are absolutely sure that the research that (you are guided to do) is showing that you can succeed i.e. that you are able to get traffic and can it is a viable source of income. These decisions take time but it is worth getting it right from the beginning.
Solo Build It review: Getting it Right
I eagerly read the emails and was advised to sit down and get print out the "Action Guide", get a cup of coffee (or several) and read the Action Guide, highlighting things as I went along. At that time there was only the pdf version of the Action Guide now, there is also a video version.
In fact, the Action Guide explained exactly what was wrong with my first online venture i.e. you have to FIRST find out what people are looking for online but even before that you have to decide in which Niche you are "really" interested.
Warning:
Make Money Online Niches
are modern day
snake oil
: Just Don't Do it.
Then it explains how to choose the right name for your online business. But, before you even write one letter of the website or choose that name you have to figure out what people could buy from you (in the future) so you are aiming your business in the right direction.
It was a revelation because it made such absolute sense - and believe you me, I was glad that I hit the "Buy button". Now I had the Blueprint, but not only that, I had the knowledge of "the right way" and because I had failed previously, I could feel it in my bones that this was right.

Solo Build It Review : C > T > P > M
That rather strange set of letters is one of the most important aspects of building a site that works.
Each letter stands for a specific action but as a whole they also indicate the order for site construction:
C - Content: Building pages of great, keyword focused pages.
T - Traffic: Attracting traffic using social media.
P - Presell: Gently talking about what you do.
M - Monetize: Allowing money to flow.
A site built with those concepts and in that order is much more likely to succeed. First you write good/exceptional content, then you attract visitors by engaging in social media (I am still working on that!).Then you write interesting information about the products you offer or recommend (it's not a hard sell). Preselling is warming people up to like and trust you. Then you provide a means for people to buy from you.
Notice how monetization is last while creating content for your visitors comes first.
Solo Build It review: How to Do it
The answer is the keyword research tool. I remember using that very first tool (Brainstormer) on the PC (just before it transferred to an online tool) to assess the things that people were searching for. Even in clunky PC mode It was great, as you could see how many people searched per month for the things that you, and they, were interested in - very exciting see real information from real people.
It was amazing to figure out that if I was to write a page on a specific topic then the search engines would send visitors to that page - just because I wrote a good article.
Note: Fast forwards to the present - this has not changed content is still king - although there are new ways of helping your pages get seen by google, such as Facebook and other social channels etc.
So I started to create pages of good stuff and guess what! those pages started ranking in the search engines! and that means people were visiting the website. In fact now the average number of visitors is:
https://www.best-microcontroller-projects.com is 1479 visitors per day!
(May 12 2017) which is astonishing.
How Do you Know You are getting there?
What I had not realised in my first online venture is that you absolutely must get visitors to your pages. It is just no good writing any old stuff and expecting people to find it. So how do you know if you have, or have not got any traffic? That is solved using another tool in the SBI arsenal : Traffic Stats. This is the goto place to see how your traffic is building, and is updated daily.
Of course, at first there won't be any traffic but patience is the key and building good pages in addition to following the Action Guide is a must do to get your pages seen.
Slowly but surely The traffic began to increase and that really is exciting. I remember that first time it went over 500 per day and then just kept going!
In fact there are so many essential business building tools built into SBI that I could talk about that this page would run to more than 10,000 words so lets just say these tools are all included in the price of SBI and that they work to make your online business work for you.
Since I joined there have been something like twelve additional Tools (probably more - its just a quick count) added to the existing ones e.g. integration of Facebook and Mobile and more, and I have paid the same price for the tool during all that time! The system is constantly being updated and improved as new effective techniques are found.
What if you get stuck?
It's all very well having a book and a toolset, but sometimes you need a bit more i.e. some direct contact with someone else who has had the same problems as you e.g. "How do I put a form up on the website?" or "How do I use the newsletter tool?" etc and SBI has a very useful forum that provides valuable advice from motivated business owners.
Solo Build It Review: What does SBI mean to me?
Because I earn an income from my online business, that business can move with me - all I need is an office, internet connection and computer (plus specific things for my business such as a soldering iron and components etc.) - I am not locked into any particular area of the UK should I choose to move! I could even move to another country.
Because of SBI, I easily moved back to my home town so and the key question was not who will employ me but where is the best school for my children! So instead of an hour and half drive from London where I worked to visit relatives, it is now 15 minutes to Grandma and Grandad's!.
The key is to Share Your Passion and write about Something You Love doing.
Using SBI, I work on stuff I love doing, so one day I might be playing around with a "pulse rate sensor" design or creating an "ultrasonic range" finder and then putting this information on the site. Then again I might me working on an information product to sell. My point is that you should work on what you love doing and SBI allows you to do that without all the technical hurdles on top.
Because I chose something I love doing - I'll just keep doing it and as electronics evolves there are constantly new and interesting things to write about:
Continuous Support
The other thing that "Solo build It" does for ordinary people like you and me, is to stay on top of current web changes. When it becomes important enough updates are provided to allow us to easily incorporate these changes into our websites.
Changes that have been made include:
Mobile friendly operation..
Security: https secure You'll see that pages on this site now have the https lock symbol).
GPDR compliance.
GDPR is the most recent major update as of May 2018. There are always improvements and training updates but when something important comes along SBI has your back. These kinds of issues can be a nightmare for smaller businesses to understand let alone change anything on the site. Even just understanding the requirements of GDPR will take time from building your business (some people have shut their sites because of it!). That is where SBI comes in - they absorb all that information and spit out easy to follow and detailed guides showing you exactly what is needed and exactly what to do.
Solo Build It Review: Proof of Results
As a long term user of SBI Here's my opinion:,
"SBI is honest as they provide you with independent proof that their systems work".
This was a major influence on my decision to use the SBI system; They have a page with about 500 SBI sites from many diverse areas of the web and all of them are within the top 0.5% of all websites that exist online!:Here's a few:
memory-improvement-tips.com
fretjam.com
homemade-gifts-made-easy.com
free-online-calculator-use.com
As you can see even these four are all vastly different (i just picked out some at random). You can see more of these examples of real businesses here: http://results.sitesell.com, and I don't think you see that proof anywhere else on the web.
I think SBI Is the only business building system that provides Proof of Success. Well, personally I haven't seen any proof of success from any other company. If you do, let me know - I would be interested to know about it.
How this site works
The main focus for this site is selling information ebooks that provide useful insight in to microcontroller operation, or people can buy the C programming course for programming microcontrollers - these can not be sold on. I provide information that people want and use.
On this site (and in this Solo Build it review) there is no effort to force you into selling or buying into a make-money-online scheme. That type of "opportunity" forces you to sell on the same "opportunity" that you just bought. It does not generate anything useful but forces you to continuously write reviews to get more people to buy it.
Warning: The make money online area is very competitive; it is impossible for you to succeed in this area. A better way is to do what you love and leave all that back stabbing to someone else!
Why have I written this Solo Build It Review?

I know that Solo Build It works and I would just like to counter any claims to the contrary since there seems to be a large number of people who are writing fake reviews of Solo Build It. I know that, had I not found SBI I would have completely failed and that the success of this site is totally due to the ethos of SBI.
I have actually written this Solo Build it Review in support of SBI because it is a tool that I have used successfully for years and I don't want to lose it. It is possible it could be lost because there are people out there who are motivated only by money and will write any old garbage to get an affiliate commission and in fact a competitor seems to be actively seeking to destroy SBI by writing false information and getting people into make-money-online scams offering them as a better alternative to SBI.
Warning: There's an unethical site out there promoting themselves by trashing SBI - lets call them product W to avoid giving more advertising credit to them.
These, product W, reviews pull you in by pretending to review SBI (and by that I mean they focus on irrelevant or out of date detail) writing a little about SBI and then perhaps saying "Oh you only get one website" - my answer to that one is: So What!
It takes all my time to get even this site done how would I manage 25?. After more of this, they push hard to get you to a click their link - the only reason that I can see is that they want money from the affiliate link (which pays well). This is definitely not in your best interests. In fact you have 1/33rd the chance of succeeding online with product W.
In fact if you want your website to get traffic and you choose product W then you cut your chances of traffic (and therefore success) by 90%! To examine these claims Click Here.
There are other arguments used against SBI and in my opinion they are all bogus; designed to divert and confuse to get a commission.
Solo Build It provides Proof of Results here: http://results.sitesell.com,
Fake Solo Build It Review
If you Google for "Site Build It review" then you'll find them easily (there are lots of fake reviews) because as I said before affiliates are writing these reviews in the hope of making an affiliate commission that sucker you into using an alternate inferior product. As I said before, I won't name the product as I don't want to give them advertising space lets call it product W, but you'll soon come across it.
Note : The new name for SBI is Solo Build It. The name was changed from Site Build It because SBI is more than just building a site - it is all about building a successful business as a solopreneur.
If they were real reviews for product W, there would be visible proof that their system works i.e. examples of real websites. If you see reviews with lots of people saying "I made $XXXX.XX amount of money as an affiliate because I used this system to make money online" and "You should use the same system as well" then just Don't do it. Your BS radar should activate - Demand, and look for real proof, from that review.
If you can't find proof of success in diverse areas do you think you should really use that company? Just how many people can succeed in one place if they are all doing the same thing - think of a street filled with 100 cafes (all nearly identical) and nothing else. Only a few near the bus stop will win - the rest will die. It's the same online - only a few will be seen at the search engines and the rest will die. Hopefully this Solo Build it Review will let you make your own informed choice for starting your own online business.
SBI vs product W
A study of Solo Build It compared to product W shows that SBI is 33x more effective in helping people make a thriving online business. That means if you choose product W you have 1/33rd the chance of succeeding online.
So how can you tell if what I say is True or False?
You should do your own investigation and make certain of the facts for yourself do not be misled by false, unproven claims.
The study of SBI vs product W has instructions so you can perform the same analysis using independent tools...
...so you don't have to believe what I or anyone else is saying:
Just Find Out the Truth For Yourself:
Do your Own
Solo Build It Review!
Here is the definitive study that independently proves
SBI is 33x better than product W (and probably all other's, in my opinion):
Solo Build It Review Proof
(Full Results)
Check the results for yourself by following
the process detailed in the link above.
[end of Solo Build It review]
.
Thanks for reading my Solo Build it review.
I wish you great success online.
John Main

Privacy Policy | Contact | About Me

Site Map | Terms of Use